416.865.3392What is data protection?
Data protection can be defined as the process of safeguarding important information from corruption and or loss. Formulating a strong data protection strategy is an important part of every enterprise's security plan.
What is Data availability?
Data availability is a term used by some computer storage manufacturers to ensure that data continues to be available at a required level of performance in situations ranging from normal through "disastrous."
How does SimpliVity accomplish these objectives?
SimpliVity offers the only hyperconverged infrastructure solution with built-in data protection and data efficiency features that eliminate the need for separate backup and recovery products.
SimpliVity hyperconverged infrastructure uniquely protects modern, highly virtualized IT environments. SimpliVity's approach to data efficiency starts from the moment production data is first written and continues throughout the data lifecycle, including in backup operations. This end-to-end approach significantly cuts storage and bandwidth requirements. That leads to more protected VMs and more frequent copies, resulting in more recovery points and faster recovery.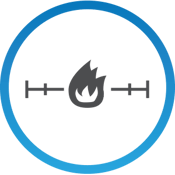 Accelerate RPOs and RTOs
Meet RPOs and RTOs for critical applications and data. SimpliVity's built-in data protection lets you restore VMs almost instantaneously and with little to no data loss. Integrated recovery automation tools enable one-click remote restoration. Customers report a 70% improvement in backup/recovery and DR after switching to SimpliVity*.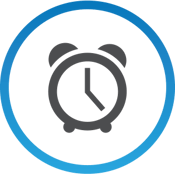 Save Time With Simplified Administration
Simplify operations and reduce staff time spent on backup and recovery by 50% with VM-centric administration across all hyperconverged systems*. Configure advanced VM backup policies with familiar administrative tools like VMware vCenter. Set up disaster recovery procedures in five simple steps using the SimpliVity RapidDR guided interface.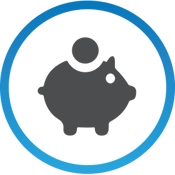 See Radical TCO Savings
Get rid of standalone backup and recovery solutions. Join the 51% of customers that have retired existing third-party backup or replication software in lieu of SimpliVity's data protection features*. Enable disaster recovery without doubling or tripling costs.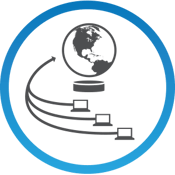 Extend Unified Protection for ROBOs
Improve data protection for remote offices and branch offices. SimpliVity's unique approach to data efficiency minimizes traffic over WAN links, and global unified management enables remote administration by central data center IT staff.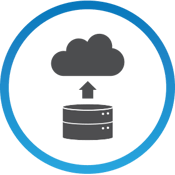 Perform Efficient Cloud Backups
Efficiently move backup data to SimpliVity's Cloud Service Provider partners in the same way you move backup copies between data centers.
*Source: IDC White Paper, sponsored by SimpliVity, "SimpliVity Drives Operational Efficiency and Customers are Benefitting," April 2016.
This all comes with the industry's Most Complete Guarantee: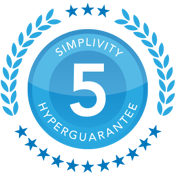 Only SimpliVity hyperconverged infrastructure delivers the enterprise-class performance, protection, and resiliency that you require, with the cloud economics your business demands.
As a proof-point of our platform maturity and what our capabilities can do for our customers, we offer the industry's most complete guarantee including data efficiency, protection, simplicity, management and availability.
The Five Guarantees:
HyperEfficient
If you use SimpliVity hyperconverged infrastructure and its built-in VM-centric backup capability as outlined, you will save 90% capacity, across storage and backup combined, relative to comparable traditional solutions.
HyperProtected
If you use SimpliVity's hyperconverged infrastructure and its built-in backup capability, it will take less than 1 minute, on average, to complete a local backup or local restore of a 1TB VM.
HyperSimple
Using SimpliVity's user interface which is fully integrated with VMware vCenter, you only need 3 clicks to Back up, Restore, Move, or Clone a VM, all from a single console.
HyperManageable
Using SimpliVity's user interface in a central location, in less than a minute on average, you will be able to create or update backup policies for 1000's of VMs across dozens of sites.
HyperAvailable
You will be able to add or replace SimpliVity OmniStack systems:
Without any downtime for local or remote sites.
Without any disruption to local or remote SimpliVity backups.
Without any reconfiguration of SimpliVity backup policies for local or remote sites.
Without the need to re-enter any IP addresses in remote sites.
Contact Roy at Tri-Paragon Inc. at 416.865.3392 for further details and to arrange a SimpliVity demo.