Tri-Paragon Inc. 130 King Street West, Suite 1800, P.O. Box 427, Toronto, ON Canada M5X 1E3
Phone: 416.865.3392 Email: info@triparagon.com
Data Center Infrastructure Management
Asset Management
(Part 1 of DCIM - NetZoom Enterprise Edition)
Asset Management using NetZoom Enterprise saves time reduces cost and increases agility by automating and managing the complexity of physical compute and supporting infrastructure.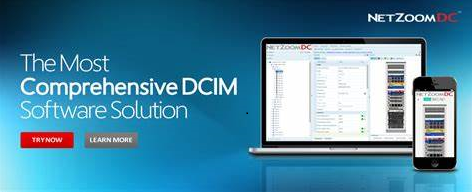 NetZoom Enterprise helps to visually manage all types of IT and facility devices such as: racks, servers, patch panels, UPSs, air conditioners, and allows them to be tracked by any of the device attributes like manufacturer, installation and warranty expiration dates and others.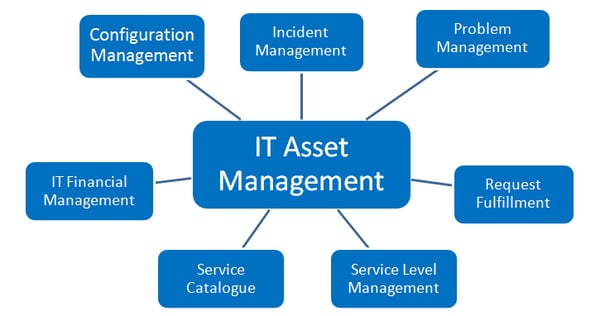 Using NetZoom Enterprise, data center operators can track detailed information of the data center assets, and even implement their own device attributes for improved traceability. NetZoom Enterprise's auto discovery helps to locate both physical devices and virtual servers in the data center and identify their attributes including IP, host name, CPU, memory, disk and installed software.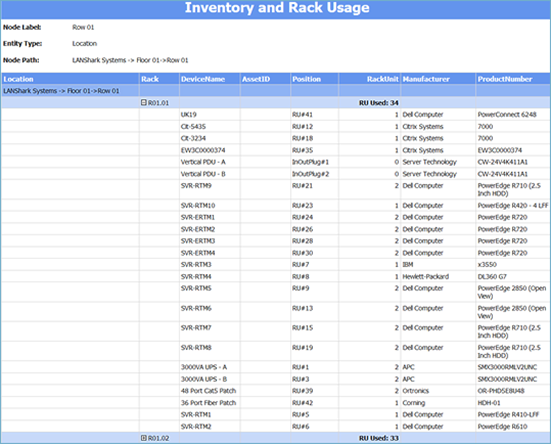 NetZoom Enterprise maps the physical relationship between devices so that you can get a comprehensive, integrated view of all your assets. Using RF Code™ technology integrated with NetZoom Enterprise provides a real-time asset tracking solution and significantly reduces the time and cost of tracking and managing Data Center and IT assets.
Tracking the Lifecycle of All Data Center and IT Assets
Once an IT device is implemented in NetZoomDC, it is tracked throughout its entire life cycle. NetZoomDC maintains a historical log of each device which tracks the initial install, Adds/Moves/Changes (MAC), trouble tickets, decommissioning and any maintenance notes. Virtual Storerooms, provided in NetZoomDC, organize and automatically track New Arrivals from other sites; New Arrivals include: decommissioned devices, unused devices as well as both planned and unplanned devices to be used in the data center.
NetZoom Enterprise DCIM Rack Management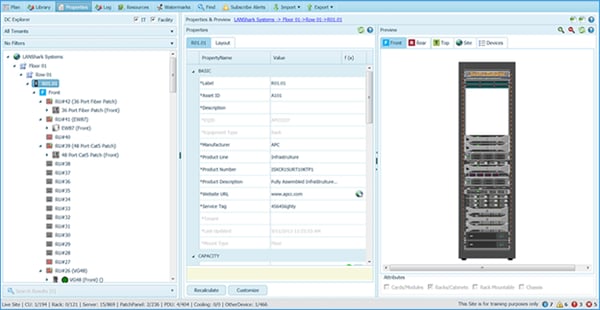 DCIM Mobile App
The NetZoom Enterprise mobile app allows you to navigate into the data center on the move and perform an inventory of assets by simply scanning the barcodes of devices. During audit sessions, the mobile app automatically classifies them as "New", "Moved", "Missing" or "Matching" devices, thus enabling faster and highly accurate audits of the data center assets.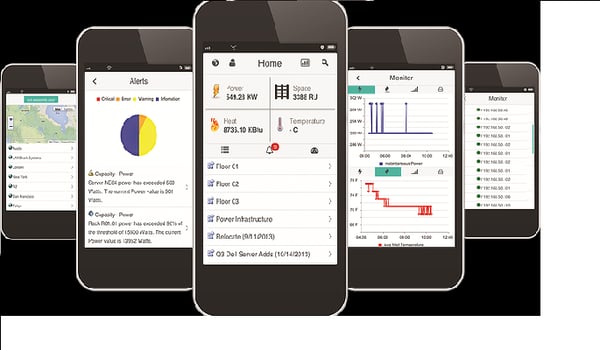 Model Your Data Center with NetZoomDC
NetZoomDC is an enterprise-level, scalable, DCIM application that can help you create an accurate, hierarchical model of any size data center including IT and facility infrastructure, their connectivity and interdependencies.
With NetZoomDC you can track all installed, planned, unused and decommissioned devices. Our DCIM software allows automatic importing of IT & facility inventory as well as connectivity data from Microsoft Excel®.
Find and Manage Data Center and IT Assets
Once your data center model is built, you will want to be able to locate individual assets quickly and easily. NetZoomDC can help you locate "hidden" assets at any level of the data center.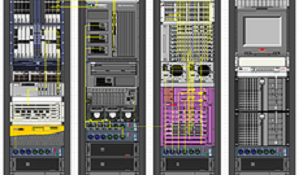 Using the advanced Find feature, you can easily locate any asset in the data center or within another site by executing a simple search or using advanced SQL statements for more complex searches. If the desired asset is found in another site, you may transfer the device between sites.
Planning for a technical refresh can be made easier using NetZoomDC which can automate the process of Finding and Replacing one model of a device with a newer, more efficient model.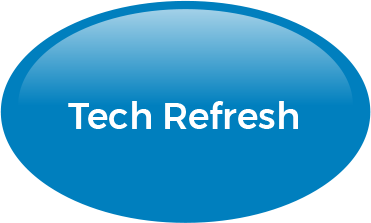 NetZoom Enterprise facilitates the cost effective and efficient management of your Data Center and IT Assets by automating and managing the complexity of physical compute and supporting infrastructure.
For additional information DOWNLOAD the FREE NetZoom Enterprise DCIM e-book by clicking on the button below.