Tri-Paragon Inc. 130 King Street West, Suite 1800, P.O. Box 427, Toronto, ON Canada M5X 1E3
Phone: 416.865.3392 Email: info@triparagon.com
Data Center Infrastructure Management
Capacity Planning and Monitoring
(Part 3 of DCIM - NetZoomDC Enterprise Edition -Enabling and Facilitating Capacity Planning)
As reported in Computerworld May 12, 2017 by By Patrick Thibodeau, Senior Editor: "A third of virtual servers are zombies and idle virtual servers may be more costly than similarly idle physical servers."
New research finds that 25% of all physical servers -- and 30% of all virtual servers -- are comatose. These are systems that have no activity in the last six months.
The problem with comatose, or zombie, physical servers is well known. Past studies have routinely put the number of undead enterprise physical servers in the 20% to 30% range. But this latest research looked at virtual servers as well, and they may represent a significant cost to IT departments. That's because users may be paying licensing fees on their virtual servers, as well as on the software they support, said the researchers.
Comatose servers, both virtual and physical, may also represent "an unappreciated security risk" because they aren't patched and maintained, according to the research paper by Jonathan Koomey, a research fellow at Stanford University, and Jon Taylor, a partner at the Athensis Group, a consulting firm. Koomey and Taylor looked at 16,000 servers in about 10 data centers using data collected by TSO Logic, an energy efficiency software vendor. This study is an update of the earlier one, which found that 30% of all physical servers were comatose. The decrease to 25% in these results may be a result of the larger sample size.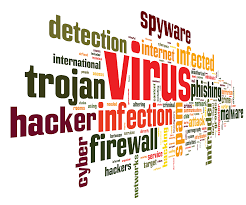 The cost of running comatose systems varies depending on age and whether it has been fully depreciated or whether all the invested value in the physical server has been realized, said Taylor in an interview. "The easiest argument to make is the waste in energy it's consuming," said he said.
With regard to virtual servers, "it was shocking how equally large it was," he said, noting the costs for virtual server licensing and licenses for any software still running on the server. "I think they are draining a lot of operational cost."
The problem may be one of motivation: IT managers aren't necessarily measured on well they control costs.
"The most important measure of an IT shop is typically availability," said Leon Kappelman, a professor of information systems at the College of Business at the University of North Texas.
IT Capacity Planning
IT capacity planning is no longer just a process aimed at forecasting hardware needs; it helps to measure server utilization trends, analyze future capacity needs, and predict the exact server requirements for a given application.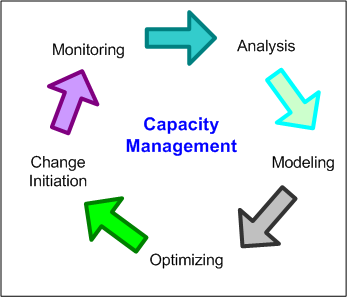 Capacity management enables users to identify the exact workload that a server handles over time, and project trends in traffic that the server might need to handle in the future. The forecast data helps to determine the exact server requirements for a particular situation and ensures that the server environment will have enough capacity at all times; this reduces, or completely eliminates, server over-provisioning and significantly reduces the server acquisition cost and overall CAPEX.
The server utilization data thus helps to identify underutilized servers and excess capacity so that servers can be consolidated or re-purposed for other applications and services. NetZoomDC Enterprise helps businesses to identify server resources that might be idle or underutilized, enabling IT departments to consolidate several applications or services on a single server, or reallocate server processor power to other services that may need the capacity. This strategic IT infrastructure capacity planning guarantees that the required capacity will be available when needed while ensuring acceptable performance levels.

Capacity Management Report per Rack
Data Center Virtualization
Virtualization provides the technical means for server consolidation leading to optimized server utilization. Effective capacity management using NetZoomDC Enterprise DCIM software is an essential element in allocation of the virtual servers on the host machines. NetZoomDC Enterprise integrates with Hyper-V® and vSphere® to allow users to monitor their virtual environments.
Using ERM Data Center software NetZoomDC Enterprise dashboards and reports, businesses can anticipate server overload conditions before they occur. Users can also track trends and learn about potential performance and availability problems and eliminate them before they occur. Enterprise provides real-time and historical configuration and utilization data of the resources, which provides a baseline for an accurate capacity calculation.
IT Capacity Planning
Data Center Monitoring
NetZoomDC Enterprise uses Intel® Data Center Manager (DCM) to monitor real-time power usage and temperature metrics across the data center.
NetZoomDC Enterprise's data center monitoring tools unlock a whole new level of insight about what's happening on the floor related to the environmental, power draw and CPU utilization information provided by each asset.
Monitoring live power usage lets capacity planners monitor power capacity in zones and racks to know where additional servers can be safely installed without encountering power distribution problems.
Another benefit of power monitoring is that data center operators can quickly and safely locate and unplug existing ghost servers to lower energy consumption and improve data center efficiency.
Data Center Monitoring
NetZoomDC Enterprise data center monitoring tools enable identification of hotspots, planning of power usage and alerting based on predefined power and thermal thresholds. With NetZoomDC Enterprise, you can log power and thermal data, query data trends, optimize power profiles per server or rack and reduce data center OPEX by lowering the electricity usage.
With NetZoomDC Enterprise dashboards, users can monitor how the capacity is being managed both in real-time and historically and see what trends and forecasts can be derived thus significantly reducing Data Center OPEX .
For additional information DOWNLOAD the FREE NetZoomDC Enterprise DCIM software e-book by clicking on the button below.