August 1, 2019
Sunbird Systems Inc. and Tri-Paragon Inc. today announced the availability of Sunbird's DCIM Software products to Tri-Paragon's portfolio of Data Centre solutions to decrease energy consumption, improve overall performance metrics, reduce ownership life cycle costs and improve operational reliability.
Sunbird's Data Centre Infrastructure Management (DCIM) Software enables companies to solve problems related to gathering information needed to enable Data Center Managers to effectively and efficiently manage the Data Center infrastructure. Sunbird's intelligent DCIM solution provides the ability to better manage assets as well as change and capacity. DCIM software also enables power monitoring, environmental monitoring and energy management. Specifically, DCIM enables Data Center Managers to get answers to these specific questions so they can make better and more informed decisions, quickly, and get their work done.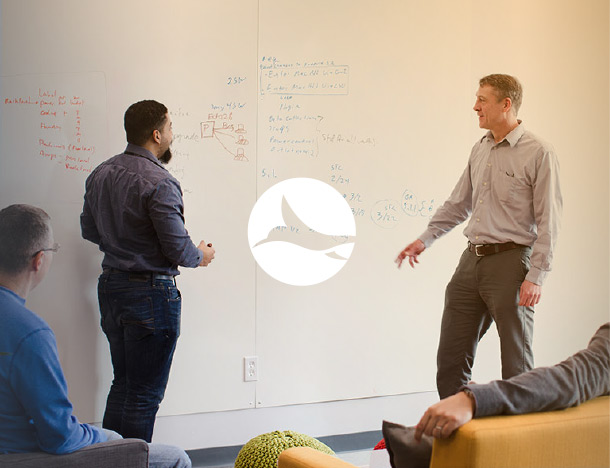 The benefits of a DCIM solution can be found in time savings, people productivity, and cost savings. Employees no longer need to be on-site to identify what assets are in the data center and what space, power and cooling is available. Data Center Managers can have access to accurate data in real time at a click of a button. Understanding asset details and their physical power and network connections enables highly accurate capacity planning, down to the single port or 1 rack U level. Critical path capacity points are automatically and easily identified, reducing risks of failures. Reservations, moves, adds, and changes are accomplished with ease. Employee productivity and morale dramatically increases as processes and workflows are implemented to ensure high quality changes in the data center.
Data center monitoring provides insights and visibility into the health and status of your data centers by tracking specific metrics in real time and sending alerts or notifications when readings exceed or fall below the set thresholds. Data collected from monitoring your data center can be stored, analyzed, and displayed in business intelligence and analytics dashboards and reports in your DCIM software to help you make data-driven data center management decisions.
You can monitor everything from an entire data center floor down to a single outlet on an intelligent PDU. Given the distributed nature of modern data center environments, you may even monitor different "lights-out" enterprise locations or the cabinets you own in a co-location data center.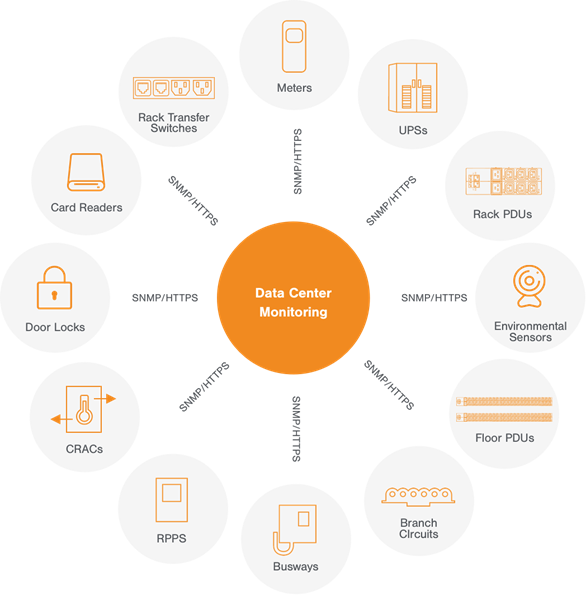 Health polling combined with thresholds, alerts, and notifications can help you identify and address potential issues - before they lead to costly, unplanned downtime. Real-time data gives you an always-accurate picture of usage in your data center, so you can identify stranded capacity, forecast when you will run out, and make the most of your existing resources. You can manage devices, analyze data center business intelligence with dashboards and reports, and then make data-driven changes – all in a single system, with fewer clicks and mouse movements. Electronic door lock control with RFID-enabled cards, user management, and security audit reports help you ensure compliance and reduce the possibility of unauthorized access to your critical IT Assets.
Sunbird's second-generation DCIM software addresses the challenges of modern data center monitoring. While other DCIM software providers limit your ability to customize thresholds and polling intervals across all the devices in your data center and then require third-party tools to analyze that data, Sunbird gives you all the features and functionality you need to manage and monitor your data center in an intuitive, elegant GUI. Sunbird's DCIM software works with the devices you already have and reduces the complexity of data center monitoring to help you maintain up time, effectively utilize capacity, and increase the productivity of your teams.
Sunbird is ahead of the curve when it comes to second-generation DCIM. While other DCIM software providers are charging for every module, our focus on real customer problems has enabled us to overcome the pain points of legacy DCIM tools in our elegant, modern software. We refine our features and build our road-map based on feedback from our users, so there's no bloatware, no additional modules to purchase—simply fast, easy, and complete DCIM software that just works.
For more information on Sunbird's intelligent DCIM solution call Roy at (416) 567-7090 or send email at roy.bartlett@triparagon.com.
Click the button below to request your free copy of the Sunbird Application Brief "SMART TOOLS FOR EFFICIENT DATA CENTRE DECISION MAKING"