Tri-Paragon Inc. 130 King Street West, Suite 1800, P.O. Box 427, Toronto, ON Canada M5X 1E3
Phone: 416.865.3392 Email: info@triparagon.com
Data Center Consolidation
A data center consolidation strategy is important in order to:
reduce the number of devices in a single data center

reduce the global footprint with fewer data centers and locations to manage

provide a wide range of cost and efficiency improvements for the data center(s)

Why perform data center consolidation.
Reduce costs
Consolidating data centers has the potential to reduce Operating costs, Facility costs, IT personnel costs, and Hardware costs

By reducing the number of devices that need to be monitored and maintained, the IT team will have an opportunity to standardize and update infrastructure for greater efficiency providing increased control

Reducing capital equipment costs by consolidating multiple functions into fewer devices

Reducing power and cooling by eliminating the number of devices in the data center

Eliminating floor space and building maintenance activities by consolidating within and across data centers

Physically security will naturally improve when there are fewer sites and assets to manage. Also, reduced connections between facilities will make it easier to monitor and control security entry and exit points

Consolidation can also improve security due to the reduced number of updates and patching required for the systems software

As part of consolidation, automation of business-critical processes and systems becomes possible. This can improve overall resilience by improving process consistency and enforcement of regulations
Simplify operation
By reducing the number of data centers management and operations is simplified

Existing team members can be reassigned to more value-added activities
Manage growth
Fewer data centers facilitates accommodating the growing storage capacity, performance, and operational requirements of the business
Increased agility and responsiveness to changing business needs
Enables the support of new, revenue-generating activities for the business
Reduces risk of data loss and downtime
Safeguards against the threat of downtime from hardware failures, power failures, site-wide outages and other disasters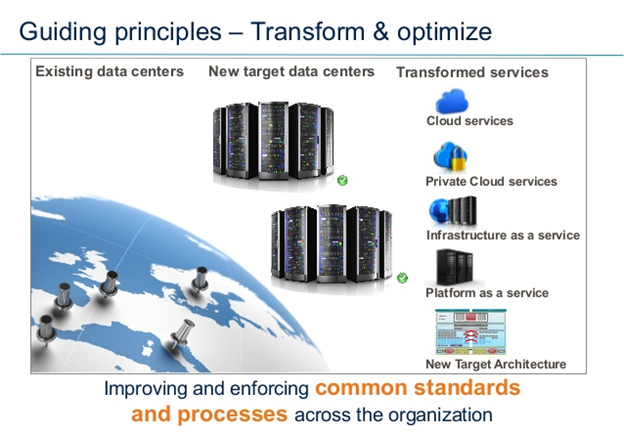 Steps to take to achieve data center consolidation.
Gather and understand relevant business requirements

Inventory equipment and applications

Establish effective stakeholder communications

Use a structured consolidation framework to mitigate risks during consolidation and maximize your chances of realizing consolidation benefits

Create a detailed TCO analysis that builds into a strong business case for the consolidation project.

Garner executive support for the data center consolidation project by presenting a well-rounded business case complete with quantitative and qualitative benefits

Establish a process to decommission older facilities and help manage sprawl

Create a detailed communications plan for all stakeholders to keep them informed on a regular basis throughout the life of the project
Managing the Risks of a Data Center Consolidation
Physically consolidating data centers can be best described as a controlled disaster that involves high risk and requires a minute-to-minute plan for execution. A data center consolidation initiative is a high-risk project that requires rigorous scoping and planning. Each facility being consolidated should be treated like an individual relocation project. Many IT professionals will only encounter a data center relocation once or twice in their professional lives. Tri-Paragon does it for a living and uses a repeatable blueprint.

Risk Planning Approach
A. Identify the potential risks in each of the following categories pre and post migration:
Network

Cabling

Servers

Storage

Data

Application

Security

Non-Production

Production

Processes
B. Define what can go wrong in each of the categories (risks)
C. For each risk define the potential business impact
D. Prepare a mitigation plan (strategy) for each risk classified according to proactive mitigation and reactive mitigation.
(Proactive mitigations can be acted upon before the start of any migration as a prevention strategy.)
E. Embed the mitigation plans in the overall migration project plan to ensure they are acted upon as required.
F. Review and update risks daily in each category (steps 2 to 5).
Although a migration project risk management strategy adds additional project management effort, the dividends it pays are significant.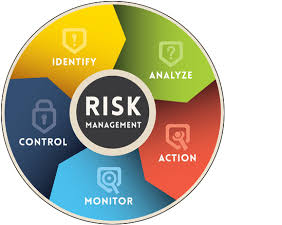 According to Gartner research, the most common strategies are to combine multiple centers, ending up with two data centers to handle the full needs of the organization including their disaster recovery capabilities if feasible.
In summary
Like any business, data centers need periodic pruning, re-organization and consolidation to optimise efficiency and provide the greatest value to the company. In so doing, IT teams need to develop a clear strategy for keeping data centre consolidation efforts on track. Using an agile approach to planning and executing a data center migration project provides incremental benefits as the project progresses. One of the most effective ways to prepare is to implement a DCIM for your existing data centers providing the details to facilitate detailed data center consolidation planning.